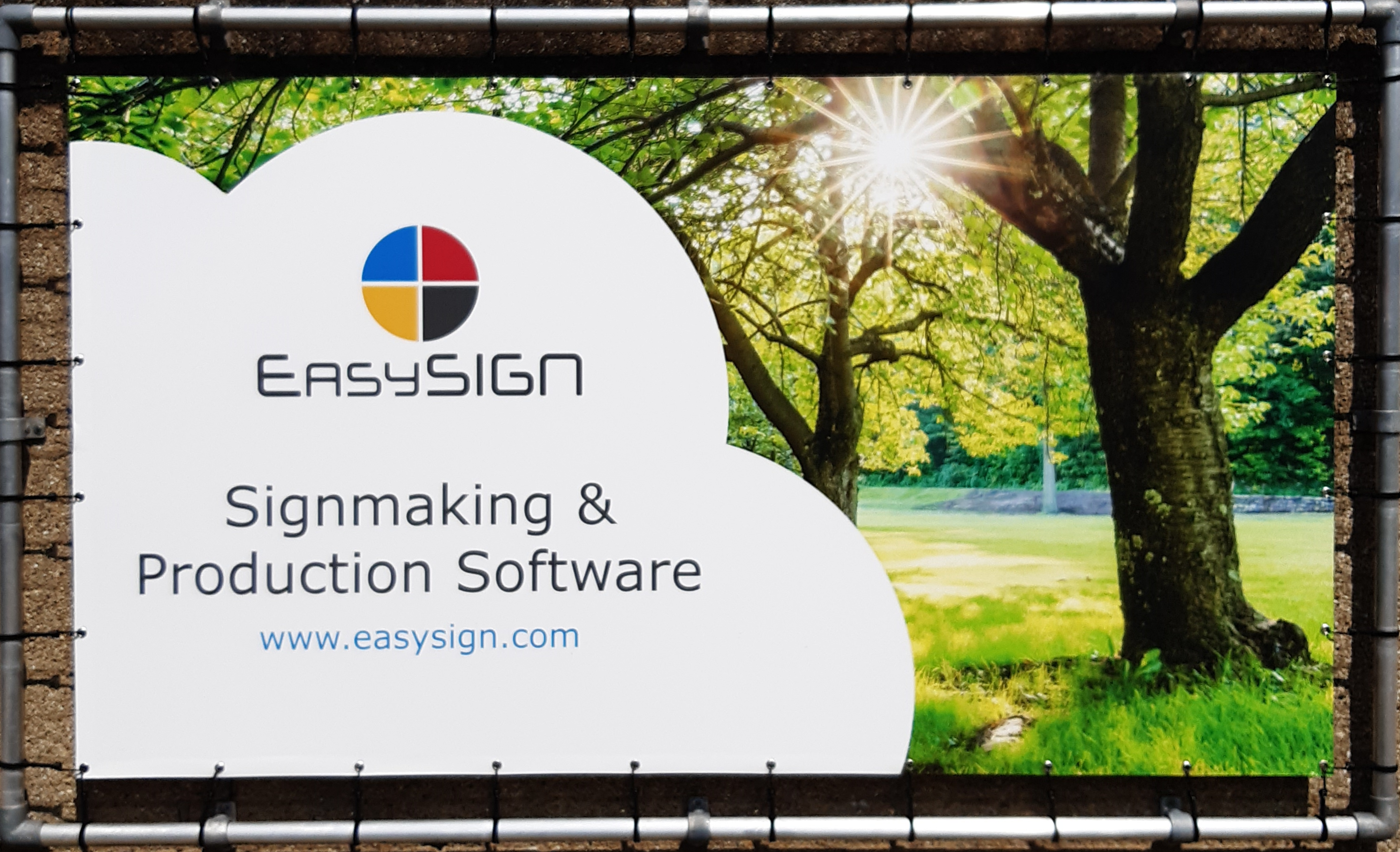 When you produce a banner you know what a hassle it can be to create a production ready banner sign. In EasySIGN you can quickly convert a (poster) design into a banner production file using Insert > Production > Banner and Poster around selection.
In this menu you can set the type, size and position of the bleed. Most used bleed types are "Mirrored" and "Double-Sided" (for 2 sided banners). In addition you can also opt for a colored or duplicated bleed. Further the grommet size, position and spacing can be given in the Banner and Poster menu.
For this design we will use a mirrored bleed of 40 mm. And set the grommets size to 20 mm with a spacing of 290 mm. The complete overview of the settings as used are as given in the below screenshot of the menu.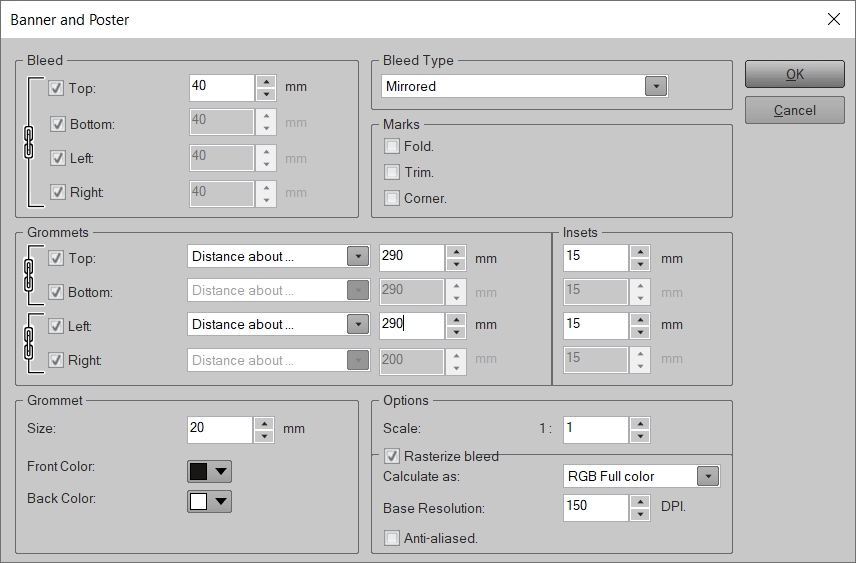 After applying these settings, the banner design results is as displayed. Now the position of the grommets and the overlap have been added to the design.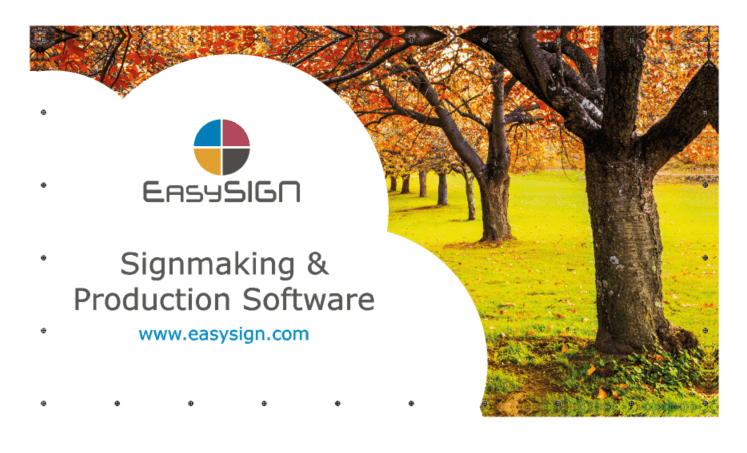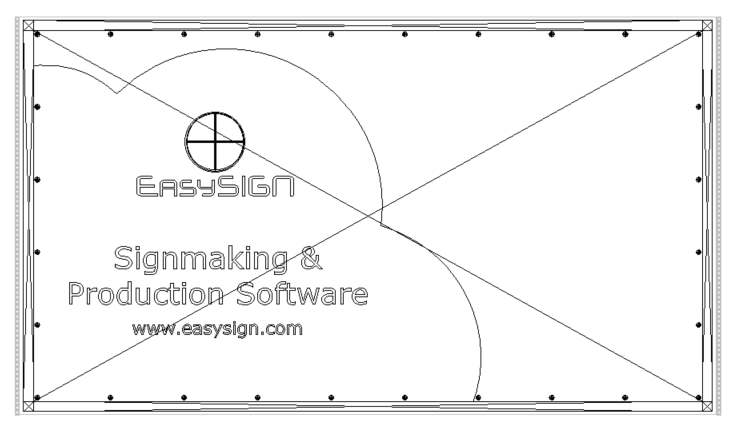 After printing and hemming we have attached the banner on our company front wall. This gives the following sign at our door when you enter our building in autumn time. When you visit our company in one of the other seasons you will be welcomed with a winter, spring or summertime poster.