Keep track of the fonts you used in your worksheets with the EasySIGN font manager.
Open the Font manager from the EasySIGN Text tool.



Browse through your Font families, filter by Font types or Search your font list. Set the number of Recent fonts to be displayed on top of the font list in the text tool. Change Size, Appearance and Preview the result with the default text or a customized text.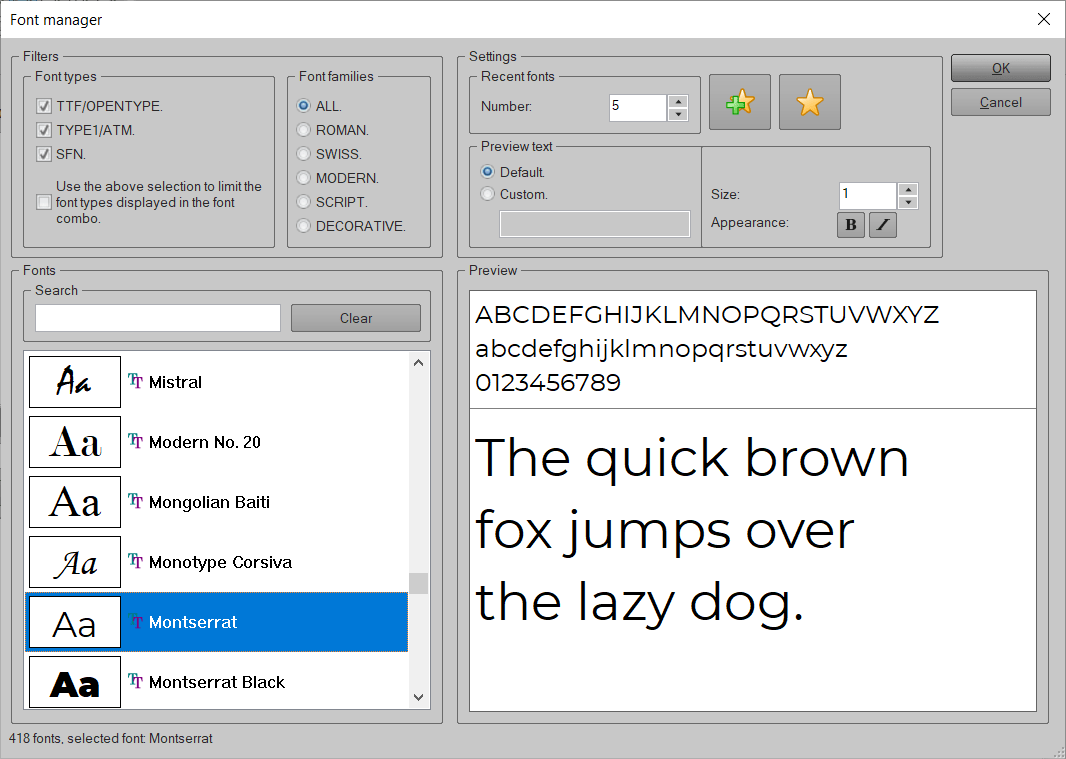 Font favorites


Create your own font reference list by adding fonts to the favorites. Select a font and click on the 'Star with the +' button to add a favorite. Enter a name and description and press OK to add to the favorite list.
Manage the saved favorites with the 'Star' button.