Avoid production errors by including the preferred settings for your output production software when exporting your EasySIGN worksheets to PDF, AI or EPS format.
File > Settings > Export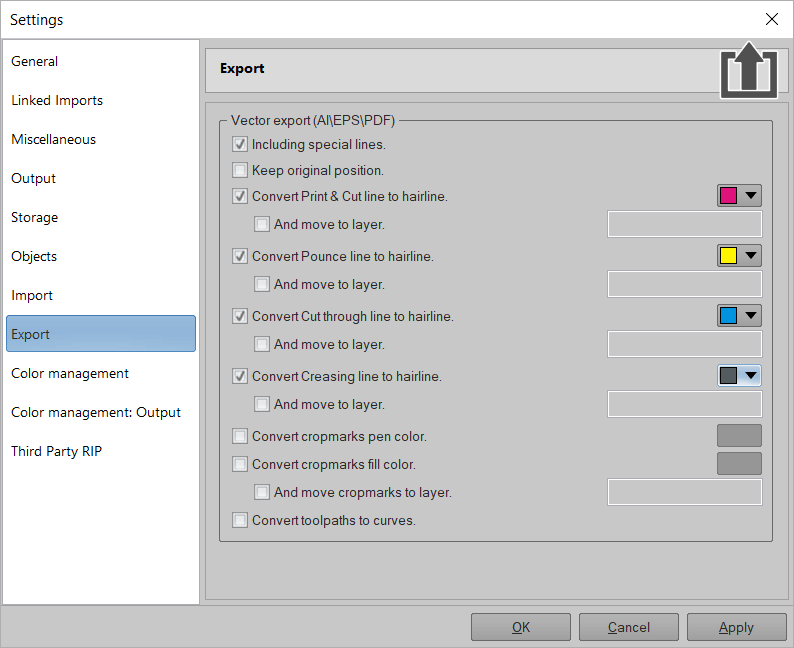 Production line styles
Automatically convert production lines to a hairline during export. Set the production line style to the color and/or name as recognized by the production software.
Move to layer
Move the production line style to the layer as set in your production software for automatical recognition of the production lines by your production software. Set Keep original position to include the original layer position of the object during export.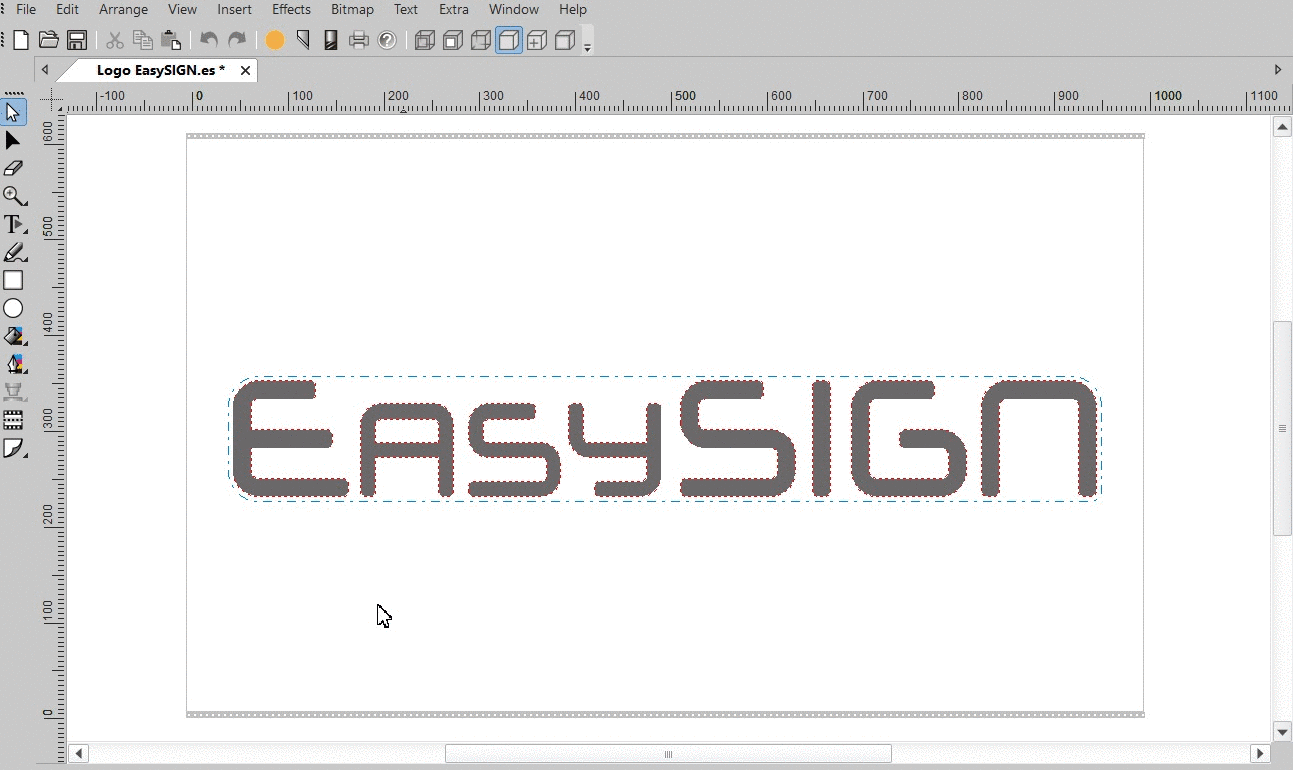 Cropmarks
Convert the pencolor and/or fill color of the Alignment cropmarks for print and cut jobs and have full control on how the cropmarks are present in the export file.
Toolpaths
Automatically convert routing and engraving toolpaths to curves so they will be included in the export file.