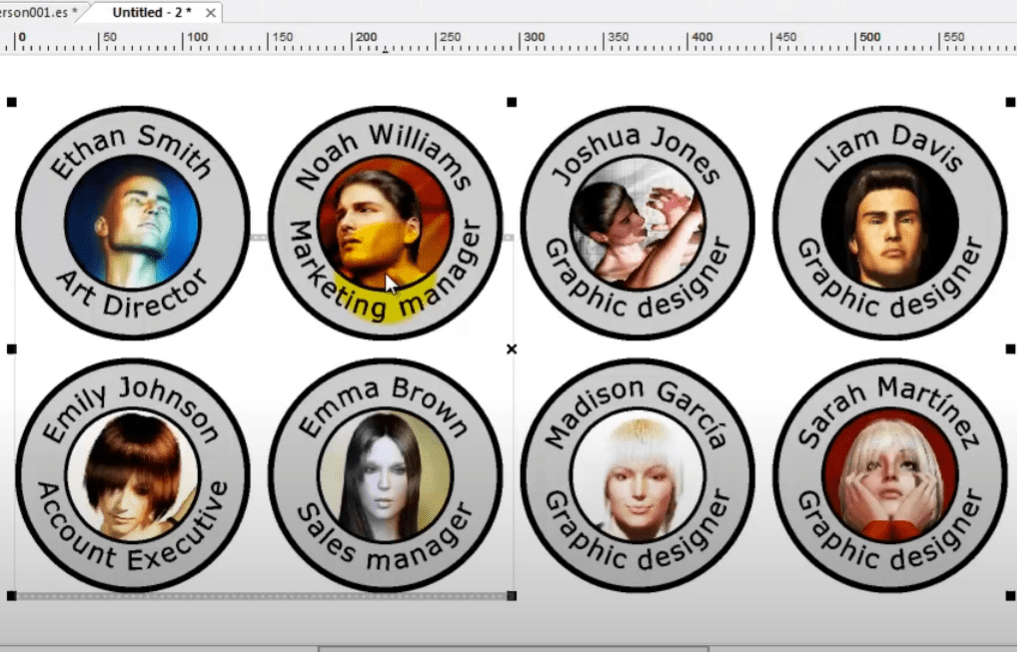 The demand for customized production orders is increasing as more applications require personalised designs. In practice this can be quite an error-prone for your production. Beat this challenge with the easy customising tools in EasySIGN for fast adapting of your designs and convertion into flawless production files.
Templates
File > New from template...
Make your designs re-useable by saving your worksheets as a Template. Open the Template wizard and follow the steps to customize your design within a few mouse clicks.
Text Merge and images
Easily make a set of varied T-shirts or business cards. Combine data files with your design and quickly create a customized batch production. Process a CSV-file and merge text, bitmaps and vector (clip)art automatically into variable series of personalized designs.
Autonumber
Insert > Objects > Autonumber…
Add an automatic incrementing number with the Autonumber feature.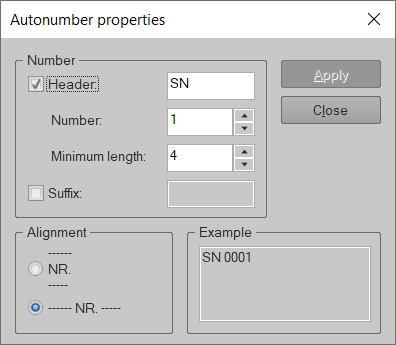 Specify the Number, Minimum length, Header and or Suffix text and set the Alignment of the Autonumber.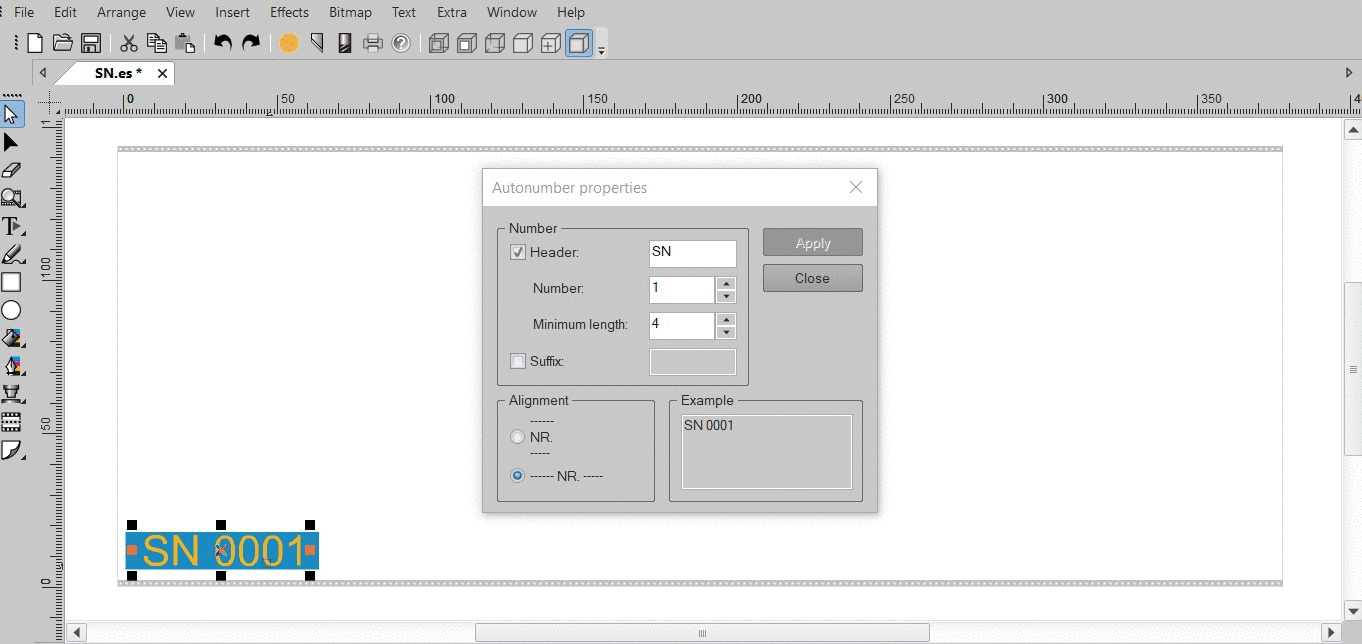 Multiply
Arrange > Multiply
When the Autonumber design is ready you can multiply the design to create the numbers you need to produce. The Autonumber will be automatically increased with 1 digit for each copy of the design. When selecting Modifiable in the Multiply menu you can add the number of copies with the Drag tool after applying.